Want a Spotless Home for Your Guests? Use Remote Turnover Management
Was the shampoo bottle refilled? Was the fridge emptied? Guests expect to be welcomed in an immaculate home when they book a short-term rental. Happy guests are the key to a successful hosting experience, and here's where Remote Turnover Management comes into play. We will support your service providers every step of the way, identify issues and provide instant solutions so that your property will be in mint conditions.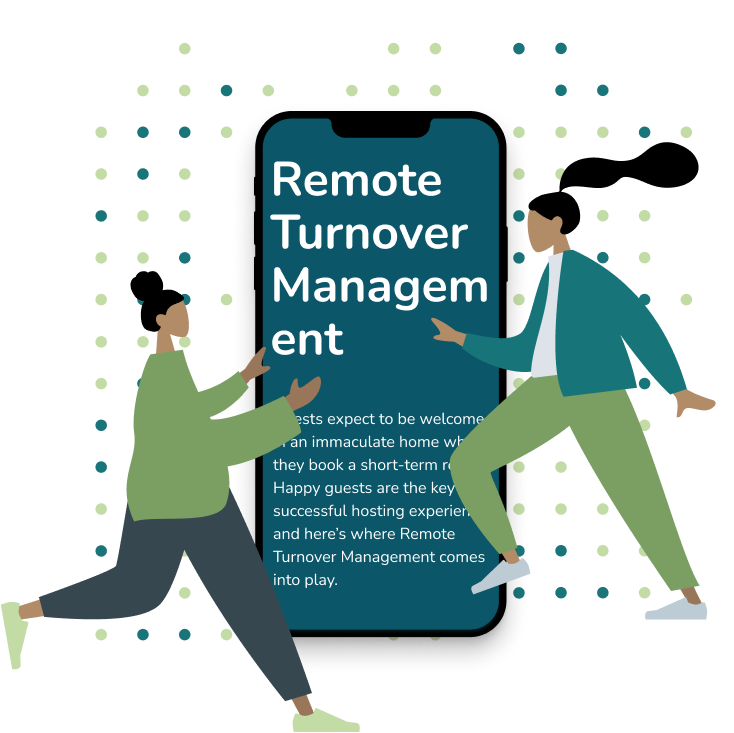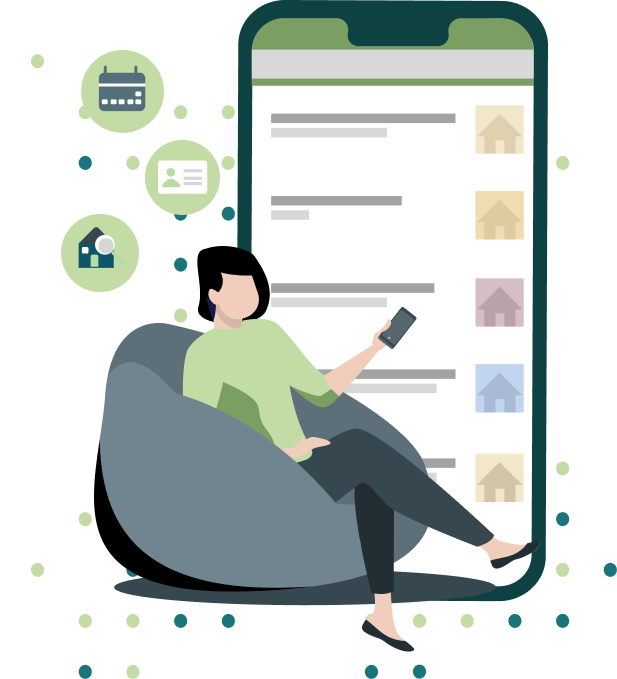 Achieve Perfect Housekeeping with Remote Turnover Management
Properly has developed top-tier cleaning standards thanks to years of experience, millions of jobs sent across our platform, and 80,000 digital reviews. Our team includes seasoned hosts and managers who run successful rentals of their own, so we know what makes a perfect turnover.
We Provide Real-Time Feedback
Our Remote Turnover Management team will remain on standby to support your service provider during the turnover job. Our experts will identify specific issues during the job in real-time, spot any missing item, and create new tasks so that your service provider can act on it immediately. We aim to team up with your housekeeper and provide an immediate solution to the problem identified during the live inspection so that you can have a perfectly cleaned home.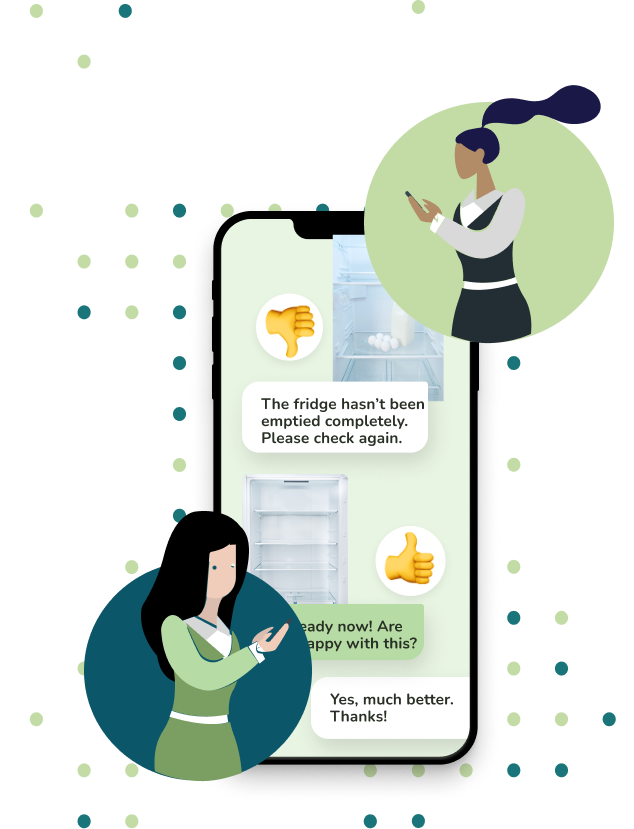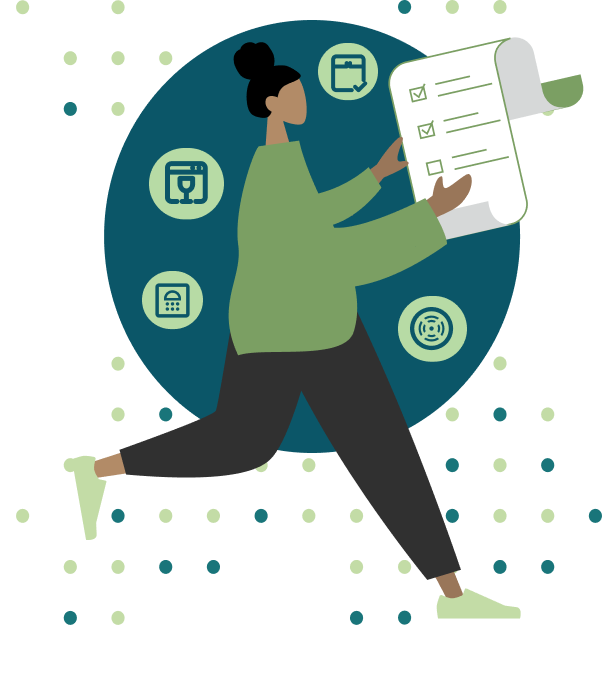 No Spot Will Be Overlooked
We will take care of preventative maintenance as well so that you won't have to worry about changing the dishwasher's filter or replacing the smoke detector!
Problem-solving is at the core of our Remote Turnover Management service. Your guests will always be happy guests!
Impress Guests with a Shiny Home
We prevent problems and ensure nothing gets overlooked to help your properties earn 5-star reviews. We help your service provider become a hospitality expert with digital step-by-step solutions.
Instant Feedback
We'll assist your service provider on the day of the job and provide immediate feedback on the photos they send us to ensure the perfect turnover job.
Problem-Solving
We'll spot pickles in your house and provide accurate instructions to your cleaner on how to solve them, even when it comes to tasks you never thought you'd need to worry about.
Preventative Maintenance
We'll create a custom preventive maintenance schedule for your home, and manage the execution by supporting your service provider.
Our Pricing
Want to request a setup for the Remote Turnover Management service? Enter your information below to be contacted with more details.
Remote Turnover Management
"*" indicates required fields
Remote Turnover Management
$
10
/ turnover job
What's included in Remote Turnover Management:
•

Turnover management

•

Scheduling of new turnover jobs

•

Problem-solving

•

Preventative maintenance
Rated the best home inspection service around the world!
I started using Properly's Remote Turnover Management service and it has been amazing. I never have to worry about guests complaining about the cleanliness of my property as anything that you can think ok has been taken care of.
We have carpets in our home that our cleaner usually vacuums. The Remote Turnover Management team noticed a stain on it that would have otherwise been overlooked. My cleaning reviews definitely improved since I started using the service
Since we started using Properly's Remote Turnover Management service on our properties, the quality of our cleaning has drastically improved. The team has helped our service providers become amazing housekeepers and it has made a huge difference in guest reviews!